IRCO's PortaWelder™ is a portable Column & Boom Weld Manipulator
designed to bring the weld head to the joint. The wheeled-base supports
a small, self-contained welding system; including power supply, and accessories like water coolers, flux equipment, and gas bottles. A
handlebar allows an operator to easily push the machine around the shop.
The vertical mast and telescoping boom enable precise placement of the
weld head over the weldment.
Multiple Welding Options
The PortaWelder™ is available in a variety of configurations including:
Submerged Arc Welding (SAW)
Gas Metal Arc Welding (GMAW)
Gas Tungsten Arc Welding (GTAW)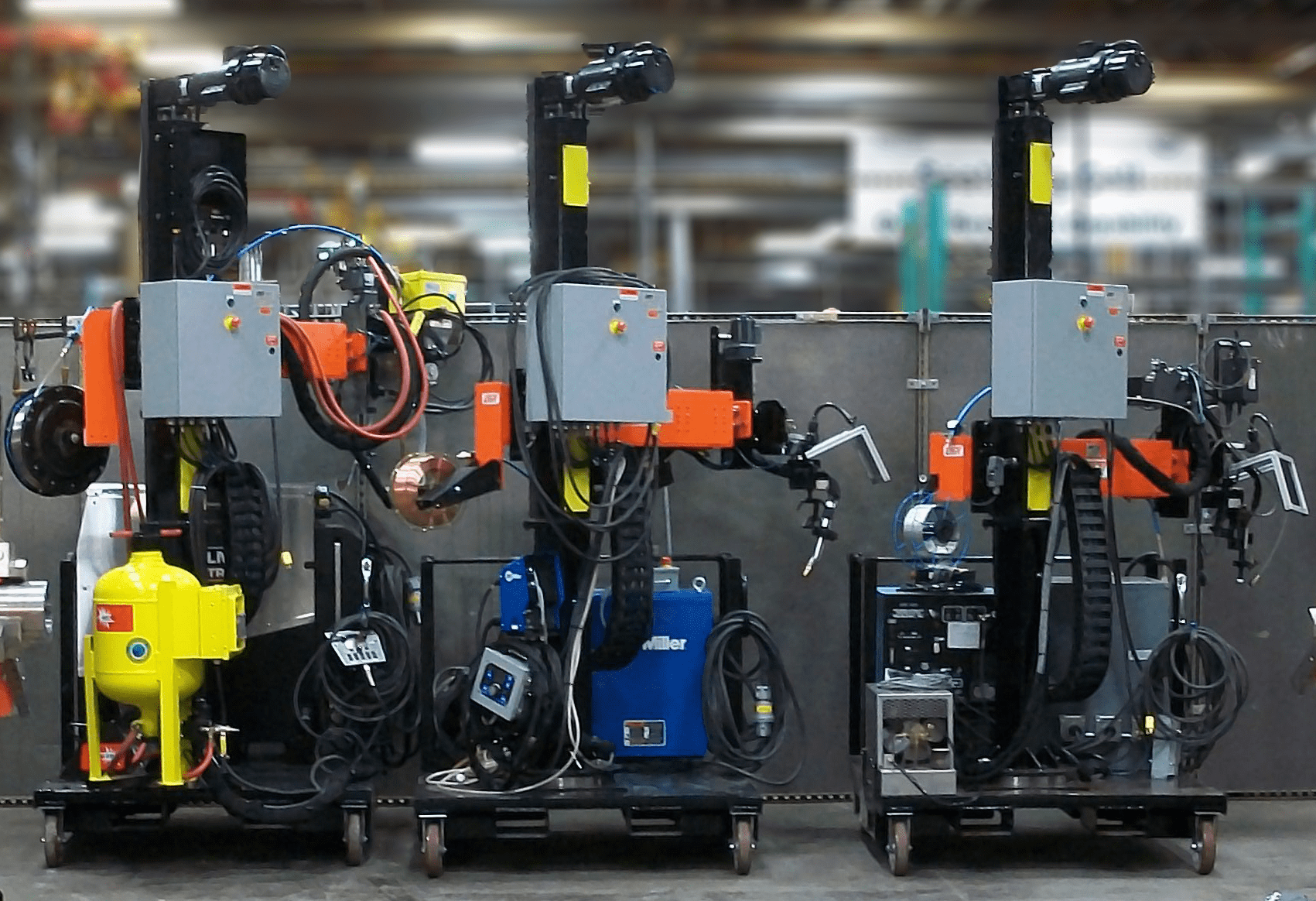 Left to Right Welding Configurations: SAW, GMAW, GTAW
Mobile Weld Manipulator
The PortaWelder™ is an economical option when compared to traditional Column and Boom Manipulators. Its ability to adapt to different welding requirements makes the PortaWelder™ a great option for busy
shops where floor space or crane time is at a premium. The PortaWelder™ features added reach & height when compared to other portable
manipulators and can weld pipe up to 8' in diameter.
PortaWelder™ Design Features and Benefits
Supports GMAW, GTAW, and SAW welding systems
Adaptable & Flexible: Used in multiple industries including: pipe
spooling and small tank & vessel manufacturing
Small Footprint: The easily movable platform holds the entire
welding power supply and all operator interfaces
Extended Reach: The telescoping boom has a stroke of 31" and
provides up to 58" of clearance from the edge of the cart.
The Boom comes in manual or powered options
Increased Vertical Clearance: The Column provides a boom height
range of 44" to 88". The max height can be increased with optional
bolt-on mast risers – 12" to 48" (Max Height Clearance with
Risers: 136")
The mast provides 360° rotation and includes a positive clamping lock
Optional bolt-on accessories include: cross-slides (powered/manual), oscillators, camera systems, laser diodes, out-rigger base stabilizers,
wire spools, and wire conduit systems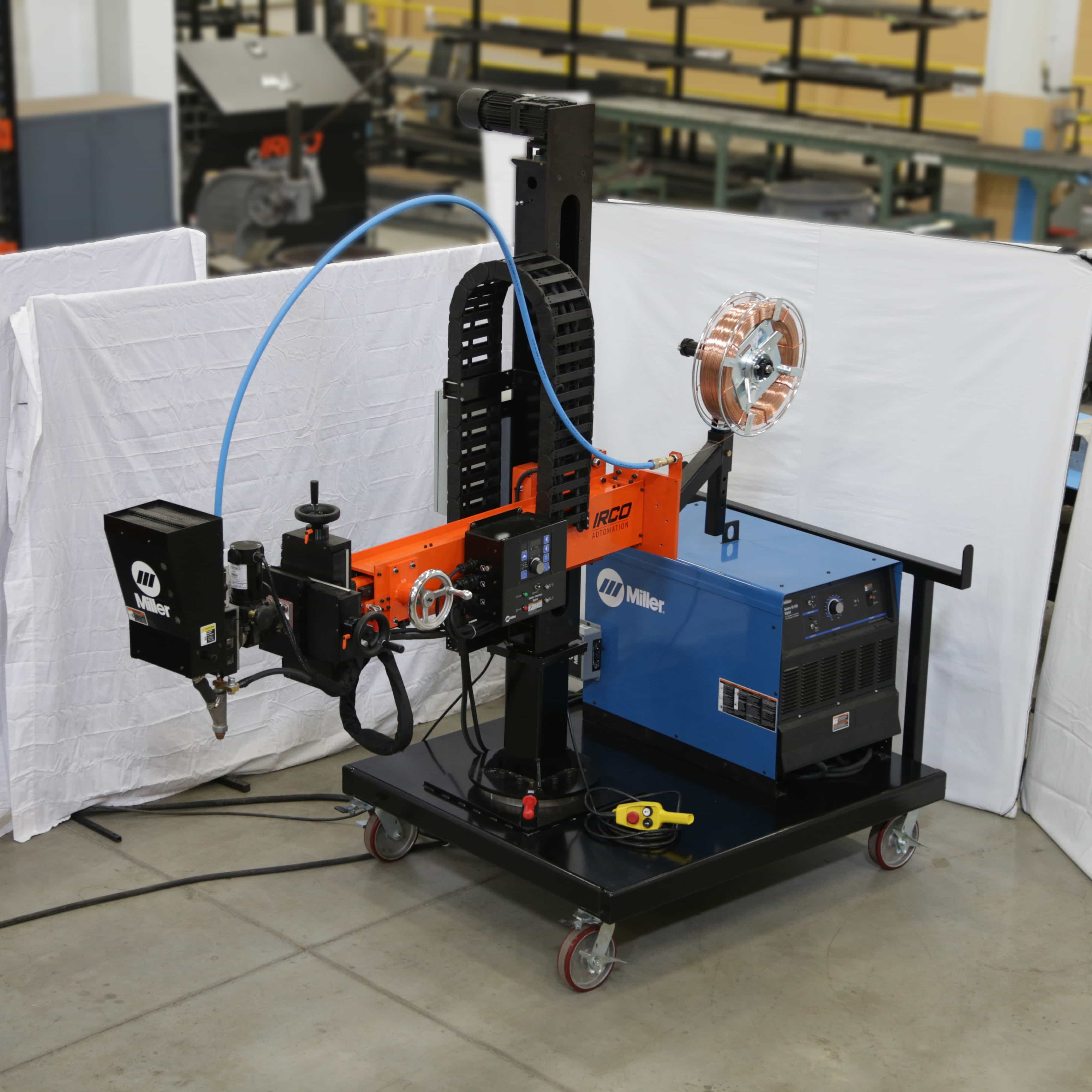 Portable Column & Boom Manipulator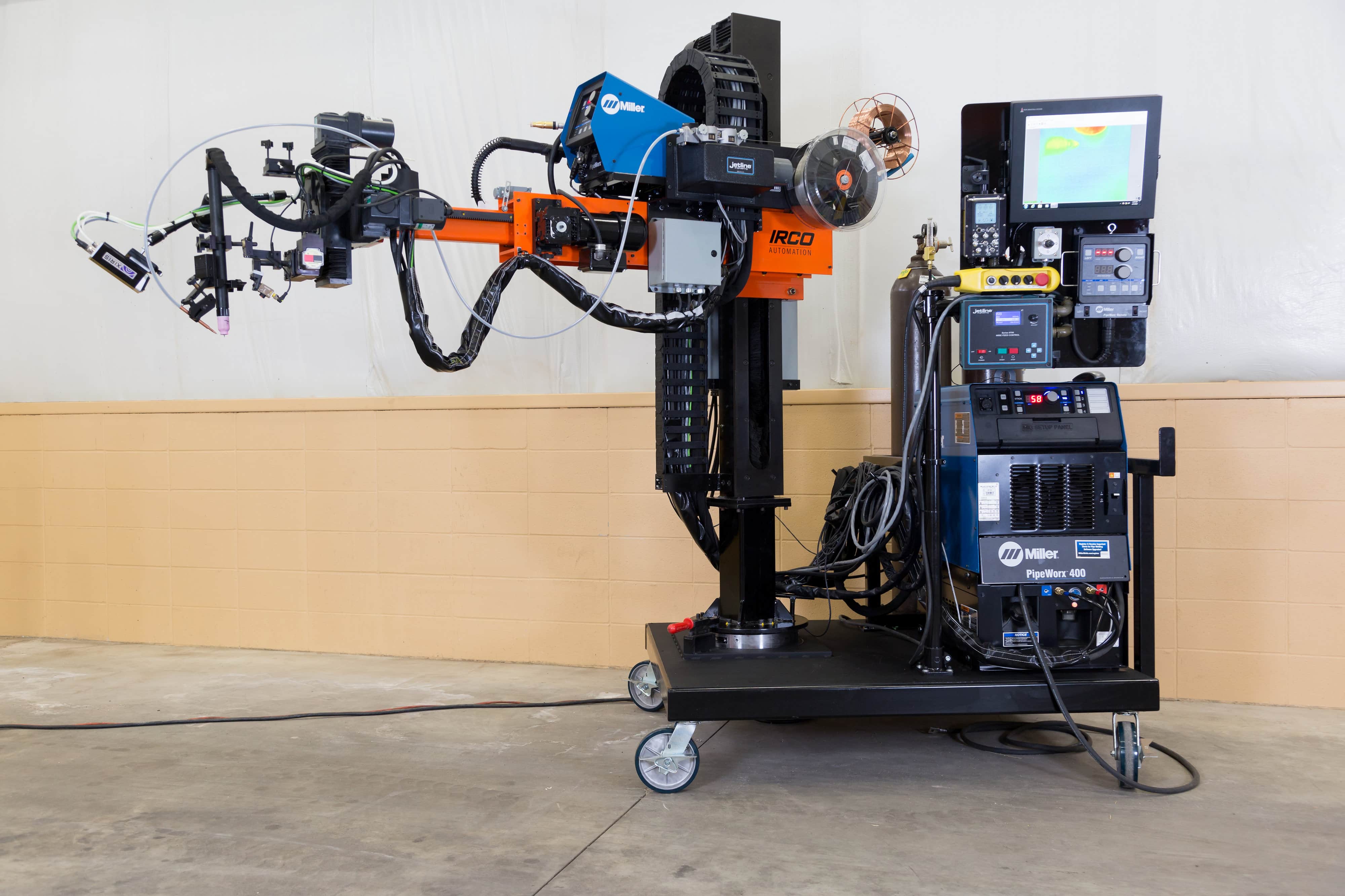 PortaWelder – Fully Loaded Features
Visit the weld positioning equipment page on our website to learn about the other weld positioning equipment we manufacture.
For more information please contact:
www.ircoautomation.com | info@ircoautomation.com
1800.742.1175
© Copyright 2018 IRCO™ Automation