IRCO Automation Designs & Builds Robotic Beam Roll-Over & Welding Cell
IRCO Automation™'s most recent integration of robotics and weld automation resulted in the development of a custom designed Robotic Beam Welder solution. Designed, engineered and manufactured by IRCO, it was commissioned for a client in the oil and gas industry.
UPDATE: Click Here to watch the video of this system!

Robotic Steel Beam Welding System
The design includes a robot which controls two external axes, a headstock rotation that moves the beam into the ideal welding position, and a robot travel cart. The welding process is heavy deposition GMAW using a water-cooled torch powered by a Miller Auto Axcess® 675 power supply. Through-Arc seam tracking is used to follow the joint during welding. The fixturing found in the cell can be easily modified to accommodate a variety of beam designs including I-beams, H-beams, and polygon or round shaped transmission tower poles, among others.
During the integration process, the IRCO team worked closely with teams from Miller Welding Automation and Panasonic Robotic Welding Solutions.
IRCO's Design Features and Benefits Included:
Synchronous beam rotation by the robot to optimally position beam
Flexible machine layout for beam variability and throughput requirements
Multiple robots and/or dual bay
Quick headstock and idler fixture changeover for various product configurations
Advanced robotic software features such as touch sense, through-arc seam tracking, and heavy plate welding
Simple visual touchscreen interface to view system status, production monitoring, and program selection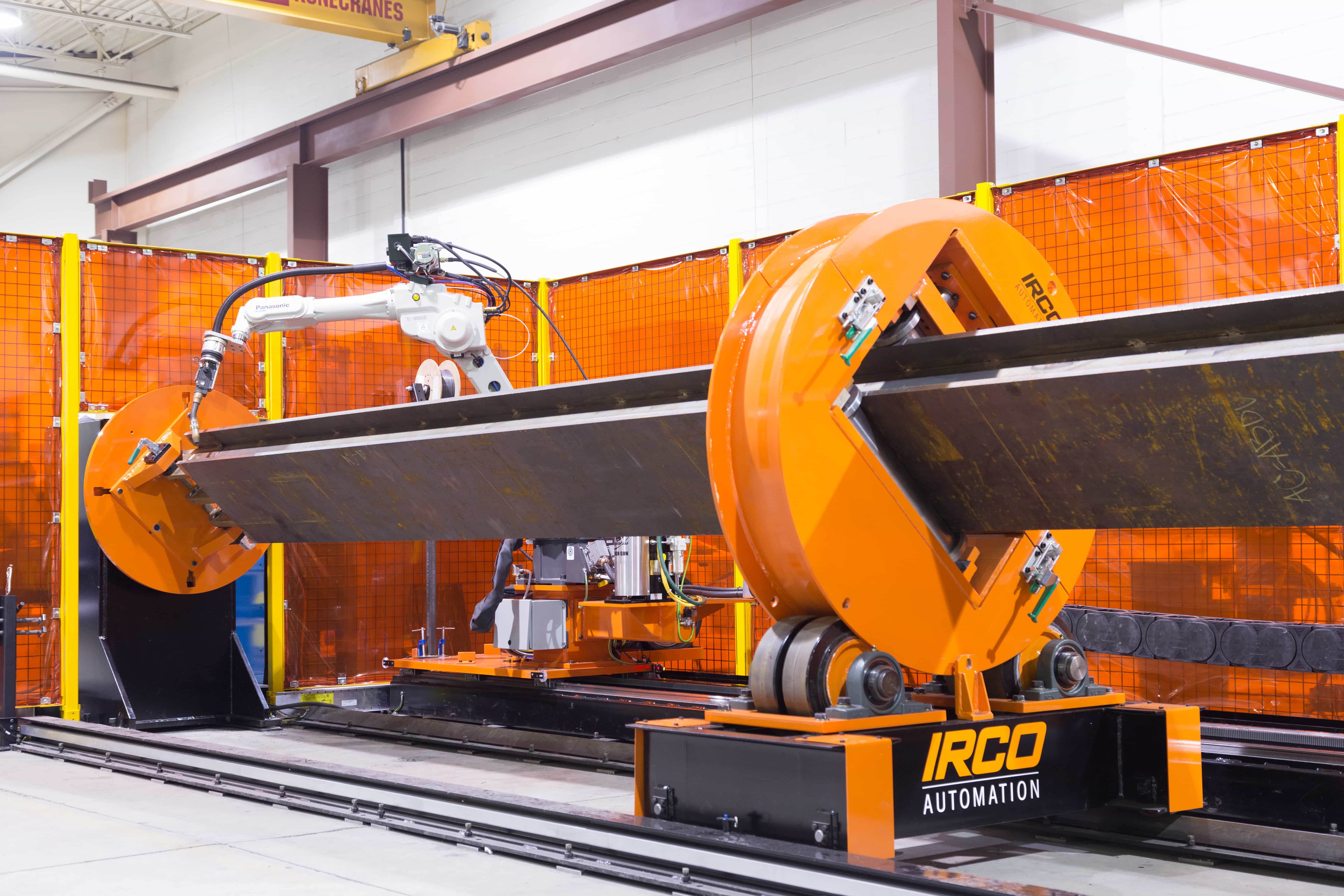 Coordinated motion, robotic welding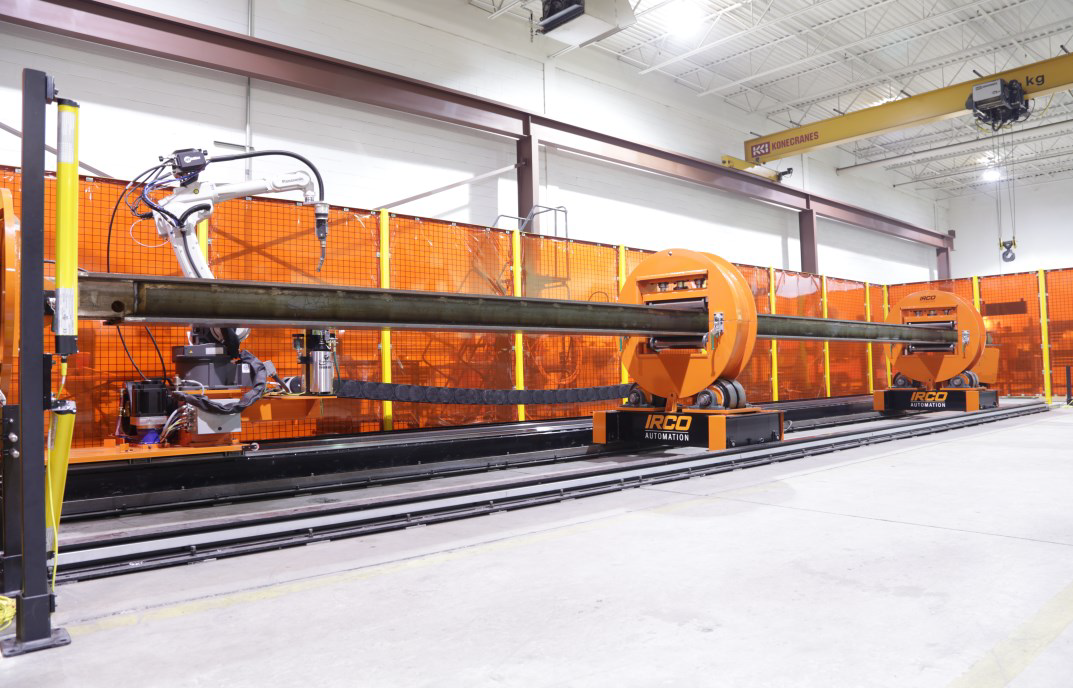 Headstock, tailstock, and idler fixture
UPDATE: Click Here to watch the video of this system!
For more information please contact:
www.ircoautomation.com | info@ircoautomation.com
800.742.1175